Description
Features:
Reversible door, Quiet Embraco compressor
Highly efficient, simple and effective, this cellar can accommodate all 750 ml bottle sizes and will match the style of any decor. With an air intake at the front of the device, this unit can be built-in without affecting its performance or life span. With its glass door, stainless-steel handle and air vent, no detail was overlooked to give this cellar an incomparable allure.

Two distinct temperature zones can be controlled independently by digital control, keeping bottles at their optimal serving temperature. In this way, white wines can be placed in the upper section of the cellar at a cooler temperature while red wines can be placed at a few-degree higher temperature in the lower section. Temperature is monitored by two precision probes to ensure the consistent temperature necessary for proper aging. Internal maximization of humidity is ideal for the preservation of your prized collection. Let it mature while you enjoy complete peace of mind.

CAPACITY

46 bottles (Bordeaux-sized bottles)

For more questions about Magnum Cellars products, please contact our experts at info@magnumcellars.ca or 1-844-MAGNUM4 (624-6864). It's always a pleasure to talk with fellow wine lovers!
MAGNUM CELLARS PRO SERIES - KEY COMPONENTS
80% extendable sliding wood shelves

Ultra-quiet Embraco compressor

Up to 80% humidity

Glass door and stainless steel handle

Intake vent allowing to be built-in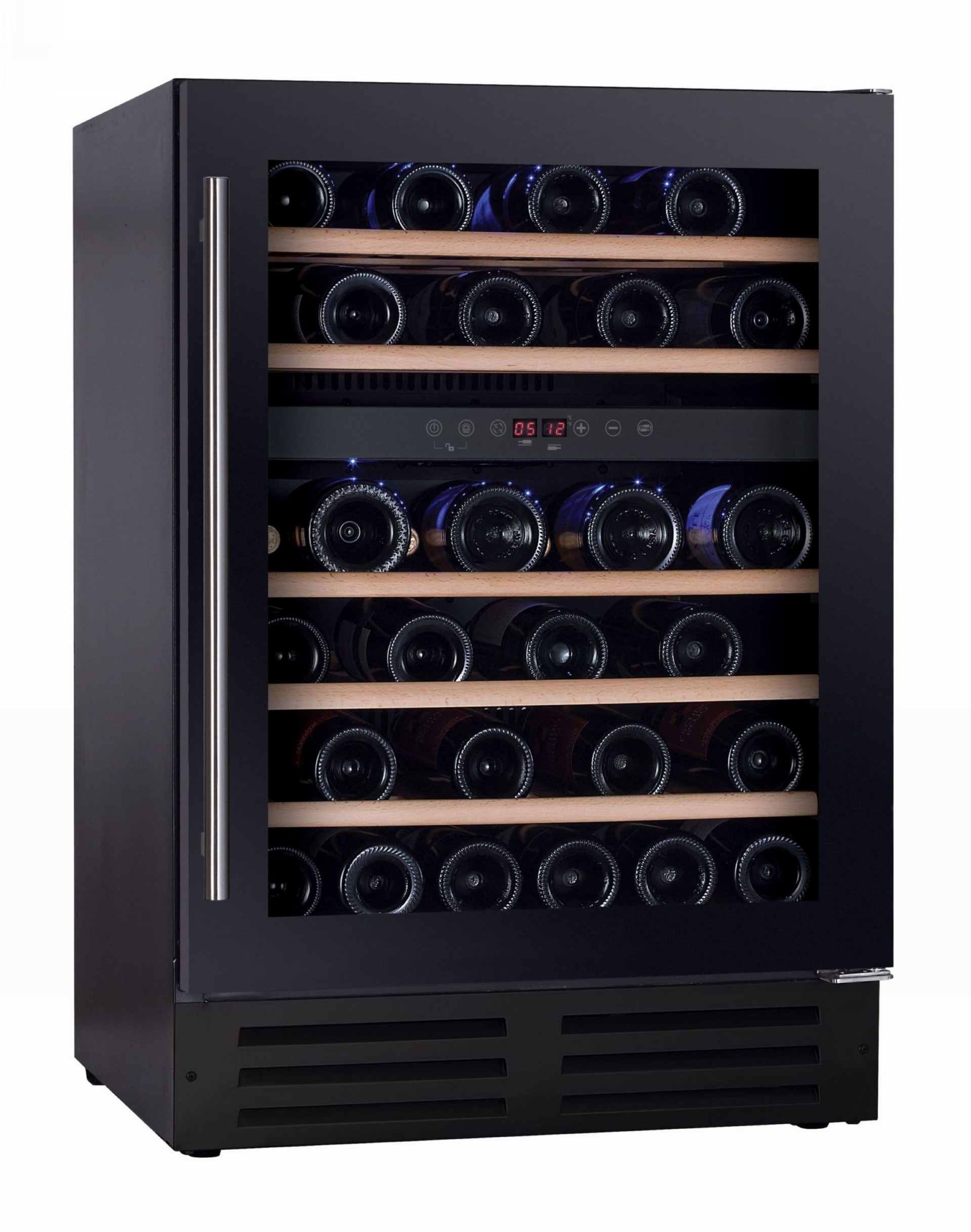 PRODUCT DETAILS
DESIGN
2 temperature zones
For built-in or stand-alone installation
Front louver design
6 pull-out shelves (80% extendable)
Reversible door
Stainless-steel handle
Tempered smoked-glass door
CONTROLS
Power on/off
Automatic control-panel lock
Upper zone temperature setting 5°C-12°C (41°F-54°F)
Lower zone temperature setting 12°C-22°C (54°F-72°F)
Celsius or Fahrenheit display
Digital display
2 Year Warranty 
Payment & Security
Your payment information is processed securely. We do not store credit card details nor have access to your credit card information.